MANYA ANGLEY: TRACK RECORD
Manya Angley graduated as a pharmacist in 1989 and was awarded a PhD in Health Sciences in 1996. She held academic appointments (teaching and research) in the School of Pharmacy and Medical Sciences, University of South Australia for 20 years from 1990 to 2010, apart from a period of family leave. She has also worked extensively as a hospital and as a community pharmacist.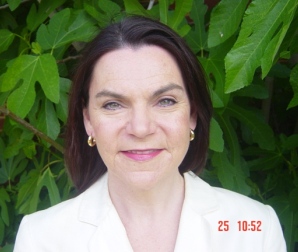 Her teaching expertise is primarily in
Pharmacotherapeutics and as a teaching academic she has championed team approaches to care. Her research interests include supporting the patient along the continuum of care with respect to medication management. She has led statewide and national post-discharge medication management research projects which were implemented at the Royal Adelaide Hospital, Repatriation General Hospital, Flinders Medical Centre and The Queen Elizabeth Hospital in South Australia. She has also played a key role in an antipsychotic medication management research project based at the Women's and Children's Hospital.

Dr Angley also has an interest in the aetiology and management of autism. She has research links with the Imperial College in London, Ohio State University, the Flinders University of South Australia as well as Autism SA. She established the multi-disciplinary Autism Research Group (ARG) within the Sansom Institute for Health Research in 2004. ARG activities include development of a laboratory test to diagnose and subtype autism and quality use of conventional and complementary medicines in autism. She continues to play an active role in the ARG. She currently holds an adjunct appointment as a senior research fellow at the University of South Australia. She has supervised numerous honours students and is presently supervising PhD students.

Her previous research endeavours have led to receiving nationally and internationally competitive
funded grants as Chief Investigator.

Dr Angley is an Associate Editor of the Journal of Pharmacy Practice and Research (2009-present). She has
served on the Board of Management of Autism SA as well as Catholic Special Schools Inc.
She is married with three children.